"Do you have a photographer that you look up to?"
This is a question I get asked often. Among my photography friends, those who like to use flash and strobe will probably look up to Joe McNally, yes, he is indeed a master in lighting. Those who like to shoot street photography will probably look up to those famous names such as Henri Cartier-Bresson, Robert Frank, Daido Moriyama and so on, those landscape fanatic will probably name Ansel Adam as their source of inspiration.
For long I had always answer this question by saying this: "I don't look up to any particular photographer. I only look at the images. If it's a nice image, it's a nice image and I will like it, regardless who the photographer is." Until today, I will still give this answer once the question is posted. However, I do want to mention a photographer who really caught my attention, and if you really want me to pick someone that I wanted to look up to, it's going to be him, and he is Sebastiao Salgado.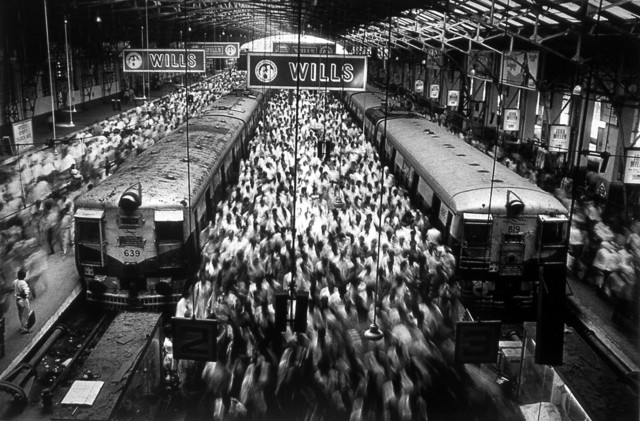 Born in Brazil, Salgado graduated as economist and worked in London for International Coffee Organization in 1971. After trying out his wife's camera, his life changed thereafter. Salgado started to take photographs seriously while in Africa on various economic missions affiliated with the World Bank. He then decided to stop his job and started to become a photographer.
The photographs gave me 10 times more pleasure than writing economic reports.
Initially he thought he will not make it as a photographer, but soon he realized that to become a good photographer, it's more than just technique and your equipment. The amazing cameras and equipment are just one part of the equation, he learned that his background and studies turned out to be the most important resource to understand the societies that he was photographing. From there on, he always advise avid photographer that technique is only one part of photography, one should go back to university, study sociology, anthropology, history, economics and geography in order to better understand the society that you were part of.
In documentary photography and reportage, you must link your
life with your pictures. You are not just doing it so you can take pretty pictures.
Perhaps this is the reason why I was attracted by his pictures and feel the connection with them. His works are not "just another pretty picture" that earn him a like on social media. We are being fed with so many pictures everyday, there are good ones among them, but how many pictures really resonate and remembered by you?
Salgado has worked with a few agencies throughout his career, including Magnum. He earned a lot of reputation as a master in black & white photographer during this time, a medium that he believes presents fewer distractions for the viewer than colour. He has published a few books, the one that really caught my eyes are the series titled "Workers" and "Genesis".
I saw some amazing pictures from some good photographers during my time with the agencies. But some had nothing more to offer than a few great pictures, as they didn't really have an understanding of the society in which they lived.
Sebastiao Salgado will probably be the one photographer that I will look up to, as his pictures are beyond just a "pretty picture". For me, my pictures may not carry such weight, they may not get much likes either, but I would certainly try to shoot pictures that will be remembered by my audience. There're so much to learn, and I will keep it up and continue trying. Till then.